Store cards in iCloud
1. Sign in to iCloud & enable iCloud Drive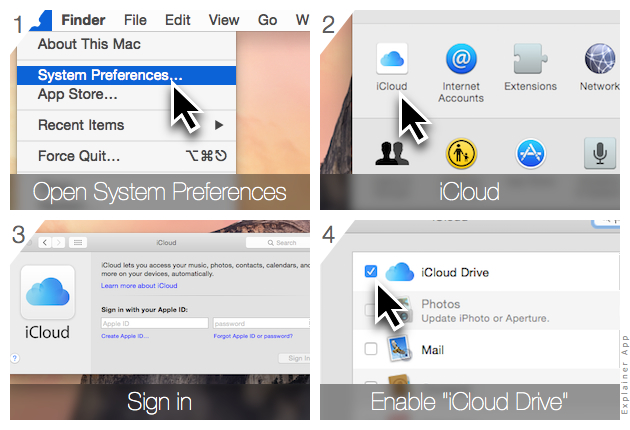 Note: Before Mac OS X Yosemite, the entry for iCloud Drive used to be called "Documents & Data". Please be aware that if you have enabled iCloud Drive on your iPhone, you must upgrade to Mac OS X Yosemite so that you can activate iCloud Drive on your Mac as well (otherwise your cards won't upload to iCloud).
2. Store decks in iCloud

Click on the menu Flashcard Hero > Store Decks in iCloud
Once the small cloud symbol disappears, the deck is completely uploaded to iCloud and available on your other devices such as your iPhone
3. On your iPhone
Open Settings → iCloud, activate "iCloud Drive"
Your decks will then show automatically after a few moments.
Note: This particular feature requires either the full version of the app or the purchase of the upgrade to the full version from within the free version.