Flashcard Hero
The study app for when you have
little time to memorize a lot.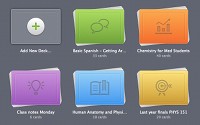 Deck Library
The home for all your decks. Different cover cards help you tell your decks apart. More.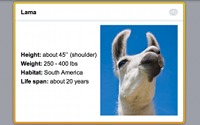 Writing Cards
Writing cards like in a word processor. Text formatting and lists included. More.
Your Deck Library
A home for all your facts.
Easily tell your decks apart with cover styles
You can give each deck a unique cover card choosing from a number of different colors and a variety of logos for your cards.
Keep track of what you already know
At a glance you can see how many cards for each deck you've already memorized. Detailed statistics for individual cards are available as well.
Share decks online
You can share complete decks, including images, with others online. After sharing a deck, you can post a link to it on Facebook or email it to learn together with your friends.
Writing Cards
Card by card, fact by fact.
Writing cards Q&A style or even taking notes
Each card has a separate top and bottom section to hold a question, keyword, answer, or other fact. Cards expand as you add more text, which is great for taking notes during class that you can turn into study cards later.
Grouping cards by topic
Topics are a great way to organize cards by text book chapter, for example. You can add as many topics and sub-topics as you like.
Text formatting and lists included
You can use text formatting such as bold or italic text to make important aspects stand out. Lists let you break complex facts apart so they are easier to remember.
Add images from your Mac and the Web
You can add images to your flash cards via drag & drop. Resizing and aligning images is also quick and easy. Just click on the image and drag the image resize handle until you're happy with the image size.