App news, updates and study tips.
Interview: Tommy Zai on teaching English in China
Tommy Zai is a certified English as a Second Language (ESL) teacher and licensed psychotherapist working with "at risk" teens in an under-developed area of China. He got in touch asking for a free Flashcard Hero license to use in his classroom. Along with a free license I sent him a few questions to learn more about his life in China.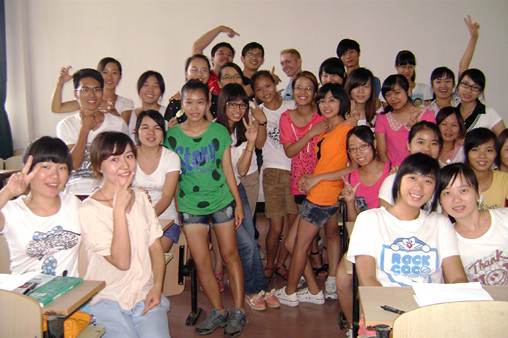 Q&A with Tommy Zai
What is your background and what do you do?
After high school I worked as a hair designer to help pay for my college education. During this time I also wrote and produced music. I received my BA in English from State University of New York at Stony Brook. I studied overseas at Saint Patrick's Teacher's College for my final year of that degree in an exchange program.
One of my professors needed someone to housesit for his home in Santa Barbara, California for the summer. I soon after fell in love with Southern California and made that my home. I attended Antioch University in Santa Barbara and received my MA degree in clinical psychology. I worked for several non-profit agencies helping adults with serious mental disabilities.
How did you end up in China?
During my time in Southern California I made friends all over the world, online. One of my friends lived in Guangdong, China. I visited for a couple weeks, and during that time I met another American, who was teaching English at a training center. He invited me to his class. I introduced myself to the students and began entertaining and teaching them. It came naturally to me.
The principal of the school offered me a job. A couple years later, when my work grant ended, I decided to take the offer to teach in China. Since 2005, I have been teaching at least one semester per year in Guangdong and Guanxi provinces.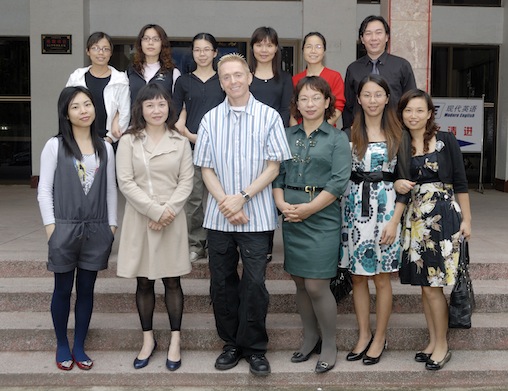 Who are the kids that you teach?
I have taught many age groups, but the most challenging and rewarding have been the "troubled teens". They are in school to learn English, but in truth they need more help with life-skills and learning right from wrong. They come from a variety of backgrounds, many of which are poor, yet some are very rich and "spoiled".
What does a typical day look like?
In the beginning, I worked all day and night, teaching, teaching, teaching. But, I was getting run-down and sick with sore throats. For the sake of my voice, I reduced my classes. I found the best schedule to be 10am - 2pm. That gave me time to wake up in the morning and time to prepare the next day's lessons in the afternoon (and time to socialize and sing karaoke)
How do you use Flashcard Hero?
Flashcard Hero is a great way to make learning fun for students. I create games and contests, often dividing the class in half and having them compete for answering questions. The cards are "turned over" to reveal the correct answer. In small classes and after hours groups, I can display Flashcard Hero on my MacBook, but for larger classes I need to use a projector.
What is challenging about what you do?
The most difficult thing for me is staying healthy. The air quality is terrible over there. I'm often fighting a sore throat. The teaching can be challenging, but in truth – at the risk of sounding overconfident – it comes natural to me and I enjoy it.
What is most rewarding?
Bringing a dead class to life. Finding creative ways to keep students excited about learning – like using Flashcard Hero!
What do you do for fun outside work?
Karaoke, shopping, traveling, and playing table tennis.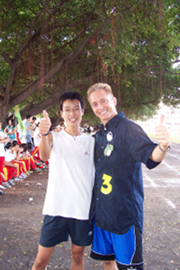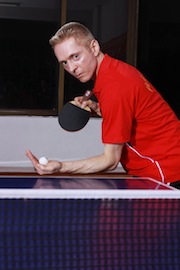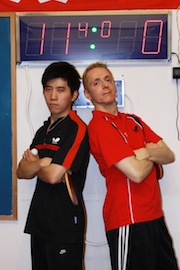 What tips do you have for people to do what you do?
I think anyone and everyone should experience living and working in a foreign country. Just be sure to keep your immune system strong!
Where can people learn more about what you do and maybe follow your footsteps?
There are many online agencies recruiting foreign teachers. They prefer native English speakers, but there are also other opportunities. Last year I worked in Guangxi. This year I plan to return to Guangdong. The exact site/location/school is yet to be determined, although I will probably return to the vocational high school where it all began.
---
Again, thank you Tommy for taking the time to answer the questions. It is inspiring to see somebody taking action and making a difference in people's lives!